Hammered asked if i would post some pics of the barrel making process....modern barrel making that is, as it related to the home wine maker. Provided you have the patience and some power tools you can cooper too! This post is pic heavy.
The raw white oak, air dried 2 to 3 years.
Planing the wood to an even thickness.
Roughing out the staves.
Preparing the jig for routing the cant and curve.
Raising the barrel.
Makeshift steam chamber.
Head staves roughed out complete with reeds.
16 gau. Sheet steel with hoops roughed out.
Finished galvanized hoop.
Seating the hoops.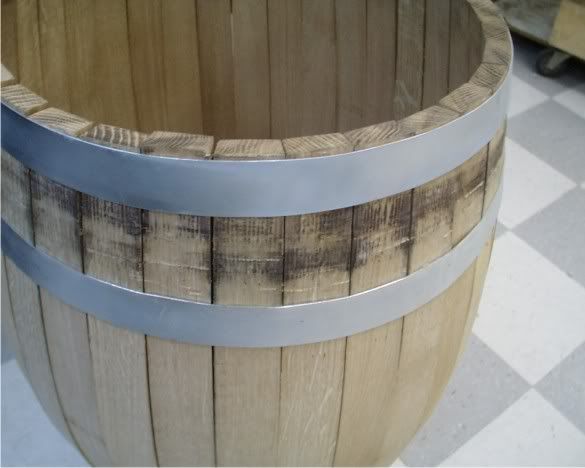 go to page two for the final images......